Valley Conference 2023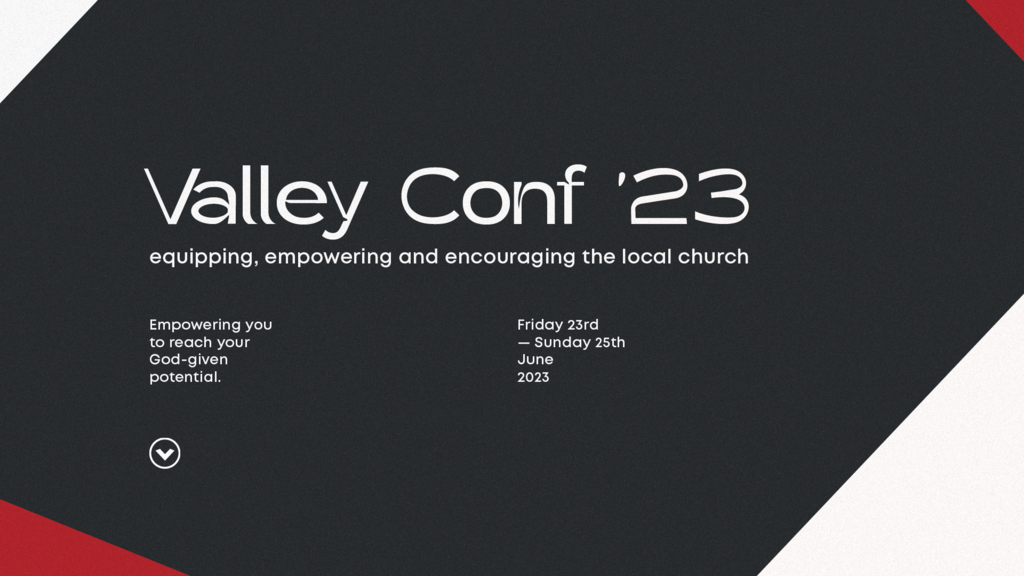 Friday, 23 June
→ Sunday, 25 June 2023
About
Valley Conference exists to empower you to reach your God-given potential!
In 2023, we are thrilled to invite you to 24 hours of world-class teaching, powerful worship and fantastic opportunities for community.
Hosted by Senior Pastors of Valley Church, Ed & Michele Carter and the Valley Church team, we are thrilled to also announce guest speaker Jon Norman.
Jon Norman
Jon, along with his wife Chantel, is the Lead Pastor at Soul Church, Norwich, which the couple launched in 2014. Prior to this, they served faithfully at Hillsong Cape Town, under Phil & Lucinda Dooley. Since launching Soul Church they have been focused on equipping, empowering and encouraging the local church, and have had the privilege to invest in churches all over the world. They have been married for 17 years and have two beautiful children, Miracle Joy (12) and Justice Murray (9).
Ben Zornes
Ben is the Executive Pastor at Christ Church in Moscow, ID. He received his BA in Social Science and History from Thomas Edison State College, and his MA in Theology & Letters from NSA. He also completed Greyfriars Hall Ministerial Training program. He whisked his wife, Elsje, away from her homeland in South Africa ten years ago, and they have 4 children to show for it. His hand-grenade style blogging can be found over at benzornes.com
Programme to follow soon.