Valley Church's 16th Birthday!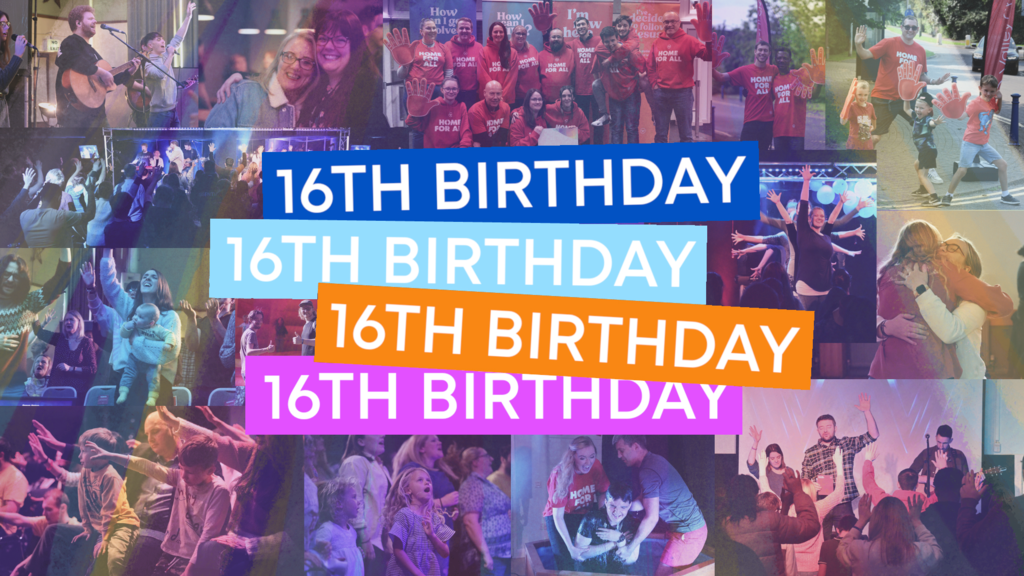 Sunday, 23 April 2023

All Day
About
Valley Church turns sweet 16 and we can't wait to party! Come and join us at any of our locations* as we gather to celebrate everything God has done. We are excited to welcome long-time friend of the house Pastor Derek Smith (King's Church, Bolton), our guest speaker for the day. Derek will bring a life-impacting message directly from the Bible to the heart of who we are.
A fun program will run alongside each of our services for the kids (from age 11 years down to 1 year and walking). Visit our Valley Kids check-in point when you arrive so our team can say hello and get them safely booked in. Our parent-baby areas will be open during the service too, so should you need to step out with your baby, you don't need to miss anything.
There will be extra fun and a few special touches along the way to make sure it's a day to remember. Whether you've been part of all 16 years, or never walked through our doors before, we'd love you to join the party!

*Service times and locations:
South Preston 10:30am - Fourfields, Bamber Bridge
North Preston 10:30am - Cottam Primary School
Lancaster 10:30am - The Centre @ Halton
South Preston 6pm - Fourfields, Bamber Bridge